Enrichment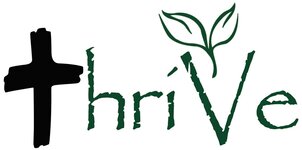 Prepare-Enrich Assessments and Feedback/Training sessions for the couple with a mentor couple. For more information about Prepare-Enrich click here. Register for this online assessment at the contact page.
AIM small groups (some on-going marriage connection groups and studies, some marriage classes):
All In Marriage Foundations with Sacred Marriage, iMarriage and Visionary Marriage (12 weeks)
All In Marriage Relational Roles with Love and Respect, The 5 Love Languages and Reality Check for Husbands and Wives (16 weeks)
All In Marriage Protect Your Marriage (Boundaries in Marriage, His Needs Her Needs, Love Busters)
Intimate Encounters (16 weeks) Offered in January
Others such as For Couple's only, Marriage Oneness, Sexy Christians, etc...

Monthly Date Nights with supplied date ideas and free childcare

Yearly marriage conference (on and off-site)

---

How's your US?

You and your spouse are unique. There has never been another US just like the two of you. You may be thinking ... ahh we are like a marital snowflake, how romantic. Or maybe you're thinking ... thank God there is not another couple like US because we are a hot mess!

No matter where you currently find your US, you can experience more moments of awesome and less moments of awful. And it's easier than you think. Your US can become more. Not some cookie cutter, clone version of someone else's marriage, but the best version of your US.

Through humor, transparency, biblical wisdom, research, and a massive amount of practicality, this year we will spend our date nights and conference guiding you through four, doable, easy to understand habits that will help you become your best us!

We will build on the same four Core Habits that we established when we "Got Our WITH Back". Those are Love God First, Respect and Love, Practice Your Promise and Have Serious Fun!

Join us this year as you learn to Become Your Best US!!
The Great Date Experience

The AIM Ministry at Pleasant City Church Church is excited to offer Date Nights the 2nd Saturday of each month (January through November) from 5:00-8:30.
Please sign up at the All In Marriage table or RSVP at the Contact tab of allinmarriage.com by Wednesday of the date week. When registering, please let us know how many children will be coming and what ages. We will feed the children dinner at 5:15. If you do not have children, please still register and come by at 5:00 to pick up your date packet.
---
We look forward to conducting this Great Date Experiment with you and seeing your marriages deepen as you are intentional about making the time to learn more about each other, dream together and HAVE FUN together!
Please go to the All In Marriage Facebook page to see the photos and comments of some of our couples! If you were not able to come, you can download and print the date packet below any time after the date night has passed. Please fill in the information on your date and keep it until next month. The first time you register and come, we will have your GDE Red Hot Notebook ready to put them in. After you get your notebook, bring it each month to get your new date inserts.
If you missed a date, please right click on the date below and choose "save link as" to download to your computer and print the date. After the date, join that date on Facebook.com/AllInMarriage to post your comments or photos from your Great Date!
2012 DATES
Great Date Experiment #1 Nurture Romance
Great Date Experiment #2 Cultivate Communication
Great Date Experiment #3 Hurry Home
Great Date Experiment #4 A World of Differences
Great Date Experiment #5 Trust Me
​2013 DATES
Great Date Experiment #6 Finish Together
Great Date Experience Risk or Reward
Great Date Experience We Marriage
Great Date Experience Game board
Great Date Experience Picnic
Great Date Experience Movie Date
Great Date Experience Hot Summer Nights
Great Date Experience Road Trip
Great Date Experience Passport France

October - The Art of Marriage Event
Great Date Experience Passport Switzerland
​2014 DATES
Great Date Experience Passport Italy
February 8, 2014 - Love Renewed Event
Great Date Experience Fall In Love Again
Great Date Experience Gratitude
​2015 DATES
Great Date Experience Avoid Surprise, Winterize
January - The Art of Marriage Event
February - The Mystery of Love Event (Mystery Dinner and Murder Mystery)
Great Date Experience Marriage Resolution
Great Date Experience Love Account
Great Date Experience Lead Me
Great Date Experience Camping
Great Date Experience The Song
Great Date Experience The Amazing Great Date RACE
Great Date Experience Gratitude
​2016 DATES - In 2016, we are focusing on Getting Our WITH Back as couples
Great Date Experience January Taking Back Your WITH
February - The WITH Conference, February 27th 8:00-4:00
Great Date Experience March Dream WITH Vision Journal
- Print, bind and use all year to dream, record and evaluate your vision
Great Date Experience April Gettin' Sexy WITH